Primary School Sports Fund
The Government have allocated extra funding to all Primary Schools. This funding must be used to fund improvements to the provision of PE and sport, for the benefit of primary-aged pupils, so that they develop healthy lifestyles and an improving sense of physical wellbeing. Schools can choose how to spend their funding, for example:
hire specialist PE teachers or qualified sports coaches to work with primary teachers during PE lessons;
support and involve the least active children by running after-school sports clubs and holiday clubs;
provide resources and training courses in PE and sport for teachers;
run sport competitions or increase pupils' participation in competitive school sports;
run sports activities with other schools and improve partnerships.
At Wheelwright Lane we positively promote sporting activities through our PE curriculum and through our provision of after-school and lunchtime activities. We believe that children should be given the opportunity to play competitive sports within school and in the wider community. Our extra-curricular activities often focus on the sports that we intend to compete in, giving children an understanding that hard work and determination is needed in order to compete and win. We also promote the enjoyment of taking part in all sports and seek to find new partners to run activities such as archery and dance.
All children at Wheelwright Lane have the opportunity to spend a residential week at an Outward Bound Activity Centre in Year 5 or 6. We know this positively promotes children's independence, participation in sports, fitness, social skills, risk-taking skills, resilience and well being.
Reports from the Children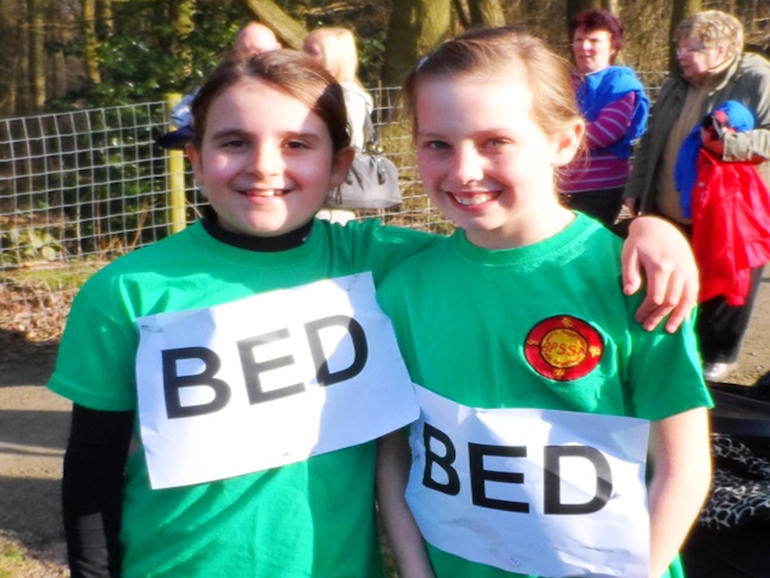 Our two Year 6 girls who made it into the top 40 in North Warwickshire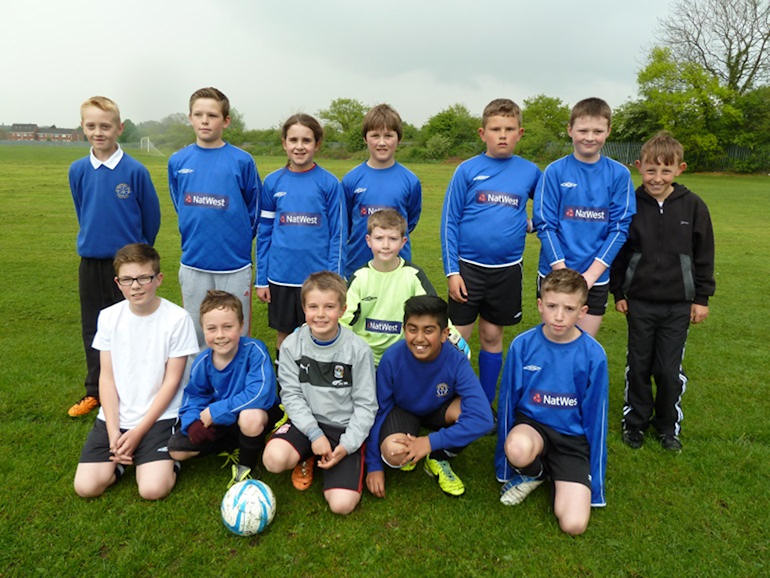 All smiles from the football team – happy playing come rain or shine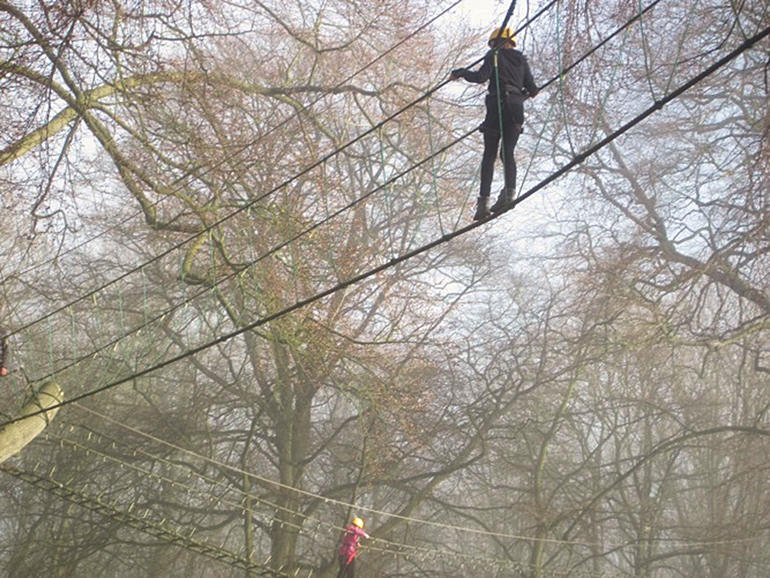 Building confidence on the high ropes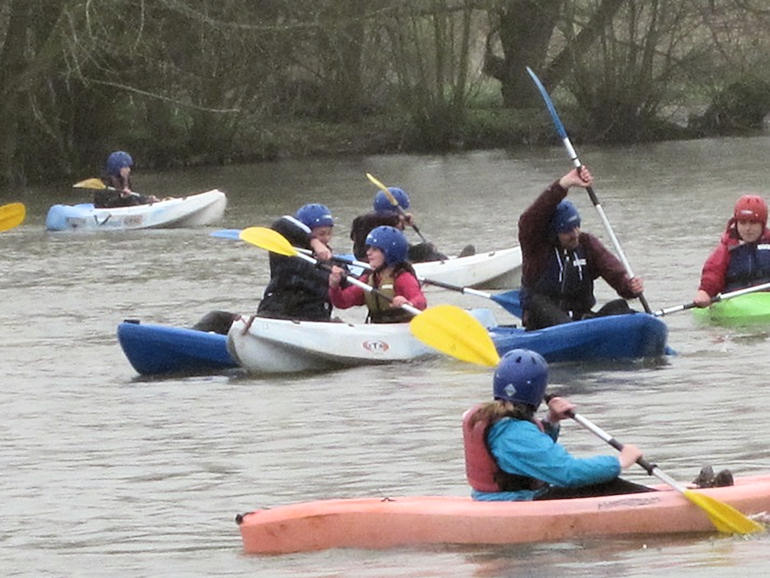 Developing a new skill and having fun