Wheelwright Lane Primary School is a one form entry school nestled in the heart of the Ash Green community.
Our school is situated between Coventry and Warwickshire and it's small, friendly and warm atmosphere makes it a popular choice for many children to attend.
We have good links with the local community. We strive to make sure our children have opportunities to visit St. Giles Church, Exhall Grange Specialist School and Science College as well as the local secondary schools as part of our transitional partnership work. We strongly believe that building links within our local area and respecting the environment and community we live in will help our children to grow as kind, caring and compassionate global citizens.
At Wheelwright Lane we are passionate about ensuring that all our pupils have access to a curriculum that will give them the skills, knowledge and confidence to be the very best they can be. We encourage our children to have high aspirations and work hard – believing that resilience, determination and understanding others can lead to academic success, a sense of pride and achievement and positive relationships with others. Our relationship motto of 'Be Kind, Be Safe, Be Fair' is threaded through our school community and modelled by our pupils and staff.
All of the staff at Wheelwright Lane Primary School are committed and dedicated to ensuring that our children have a rich and varied curriculum. We have designed a curriculum that offers a range of experiences through trips and visits, bringing learning to life both in and out of the classroom. Our curriculum has been carefully planned to ensure our children make progress through quality first teaching, providing them with lifelong skills and knowledge. We want our children to leave primary school with rich cultural experiences, a strong sense of self belief and a determination to succeed in their goals and dreams.
I hope that you find our website interesting and informative and a chance to see our curriculum in action.
If you wish to look around our school, please contact the office where an appointment will be made.
Miss Stacey Rutherford
Headteacher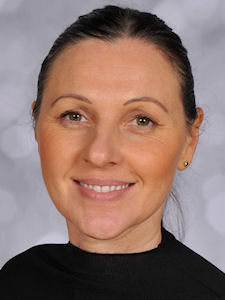 Miss Rutherford, our Headteacher