Settling In
Before Starting Nursery
Before your child joins the Nursery they will be invited to attend a Play and Stay Session with a parent or carer to acquaint themselves with the setting and the staff.
Each family then receives a home visit from two members of the staff team the week that they are due to start Nursery. These are an informal way to get to know the staff that will be taking care of your child and to complete registration documents. The home visit is important because it helps your child to make a positive link between home and Nursery.
Key Worker
Each child is assigned a Key Person, who, along with all of the Nursery staff, will support you and your child through the settling process, and throughout their time in the setting.
Having a strong relationship with a key adult is essential to help your child confidently access the environment.
Transition
When your child first starts Nursery the sessions they attend will be shortened to enable children to build relationships, and get to know the environment. The session times will be increased to meet the needs of the child. In the long term, this will support your child to enjoy their time at Nursery.
Early Years Foundation Stage at Nursery
Children in the EYFS learn by playing and exploring, being active and through creative and critical thinking. Opportunities for these characteristics of learning take place both indoors and outdoors.
In a play based environment your child will be learning skills, acquiring new knowledge and demonstrating their understanding through seven areas of learning.
Children will develop the prime areas first:
Communication and Language
Physical Development
Personal, Social and Emotional Development
A good foundation in the prime areas will then support the children to acquire the skills in the specific areas:
Literacy
Mathematics
Understanding the World
Expressive Arts and Design
These seven areas are used to plan your child's learning. The staff will make sure that the activities are suited to your child's unique needs.
To support Communication and Language and Literacy we follow the Letters and Sounds phonics scheme. More information can be found on the Foundation Years website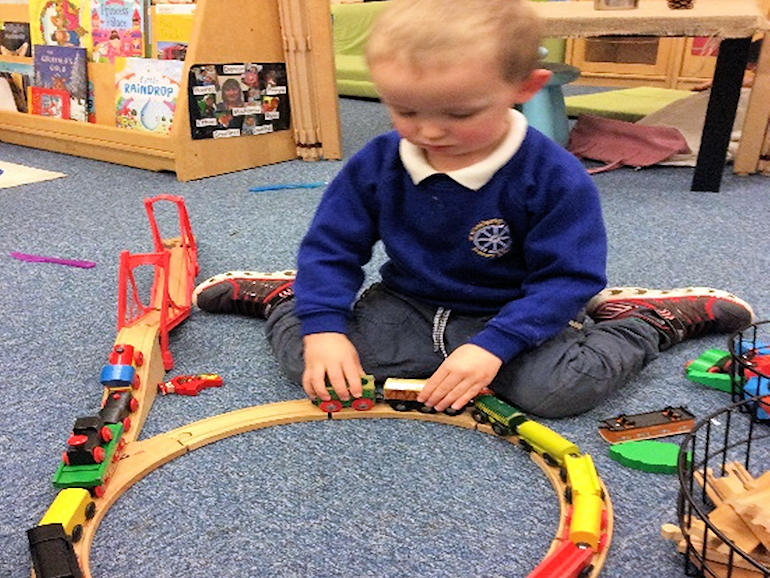 Forest School Sessions
Every Wednesday we offer Forest School sessions for the whole day where children are given the opportunity to develop their resilience and independence skills through exploration of the natural environment in all seasons. This allows the children to learn:
Awareness of their own bodies
How to be independent
Working together collaboratively
Developing their physical skills
Keeping themselves safe as well as assessing and managing their own risks
Thinking of their own ideas and sharing them with their peers
The child leads the way in their own learning
To take on challenges
Our Forest school sessions underpin the foundations of the Early Years Foundation Stage curriculum. The children will be able to transfer the skills learnt in Forest school which enable them to become resilient and independent learners for life.
Parents are invited in to join us during our Forest School Sessions each term to share this learning with their children.
We are very lucky to have a qualified and experienced Forest School Leader; Mrs Mary Pinder, who comes in every Wednesday to deliver our sessions.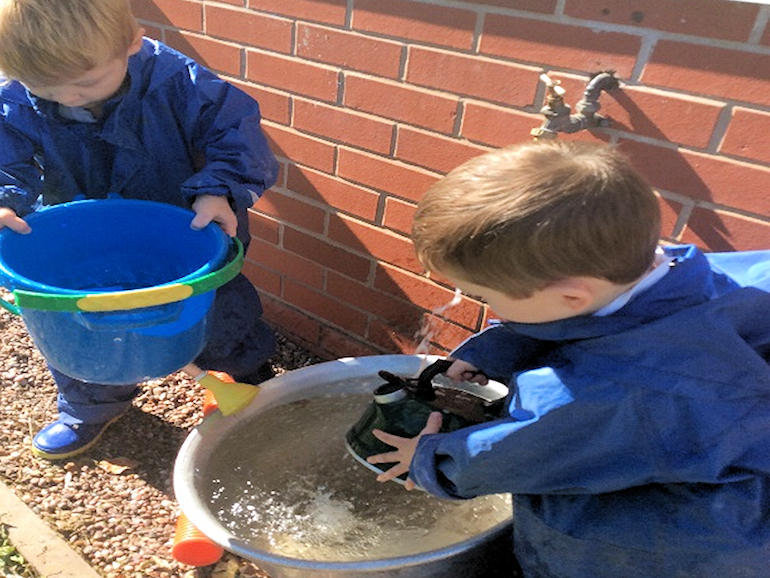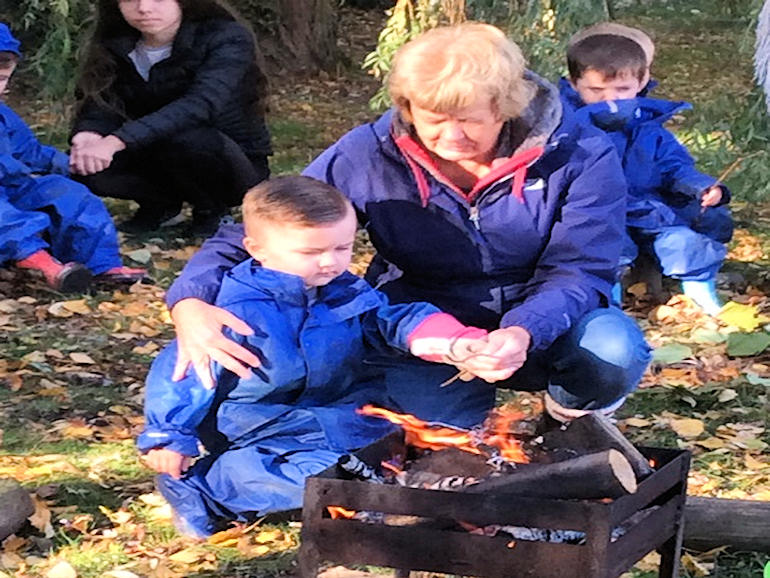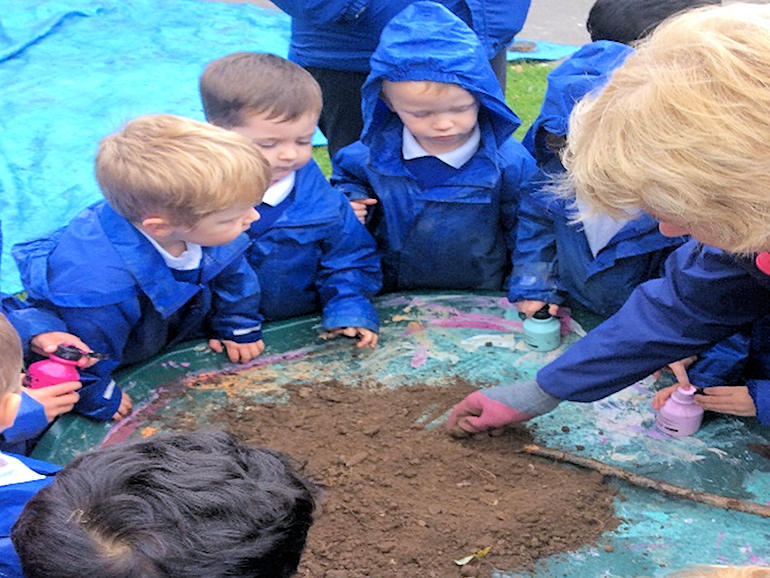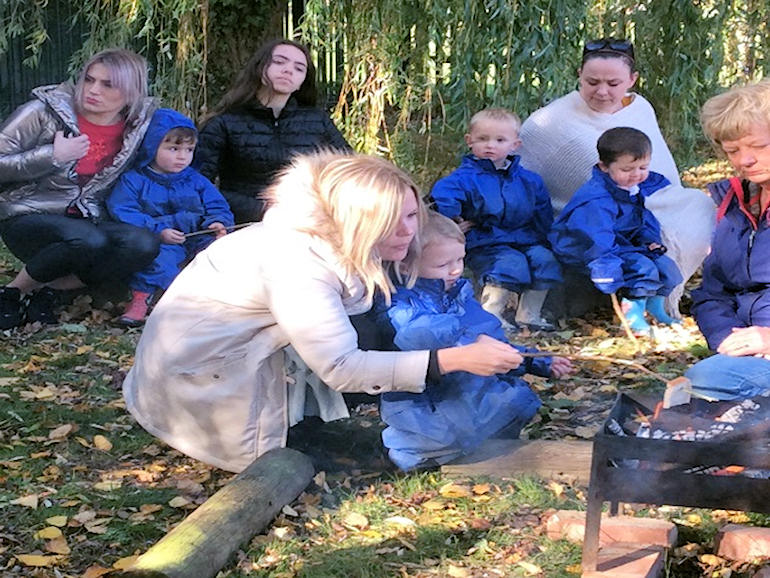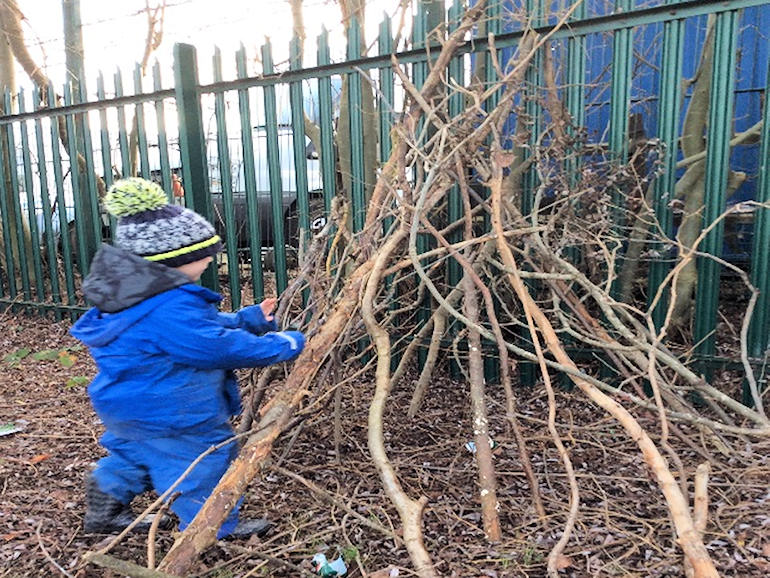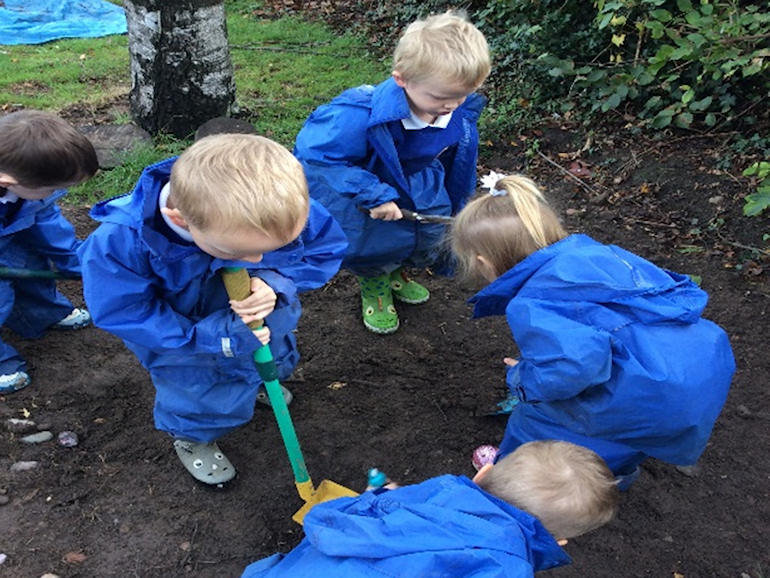 At Wheelwright Lane Nursery we believe that for a child to be ready for school they should:
Be happy and confident when separating from their main carer.
Be able to focus their attention and listen when required.
Have sufficient language to be able to communicate about themselves and their interests.
Be able to share and take turns with others during play.
Show an interest in the world around them.
Be able to share and elaborate on stories that they have heard.
Be aware of boundaries and be able to follow simple routines.
Be confident in their own self-care.
When it comes time for a child to leave the Nursery and make a move to another setting, or school, we will do everything we can to ensure that their transition is as stress-free as possible.
We will liaise with other settings and make sure that all of the child's developmental records are transferred promptly. Staff from other settings are welcome to observe and meet children in our nursery to help with the transition process.
Children who will be moving into the Reception Class at Wheelwright Lane School will be able to spend increasing periods of time in the Reception classroom during their final term in the Nursery. They will get to know the Reception staff and become confident in the school environment.